We are a challenger consultancy
Our UK team is at the forefront of Financial Services transformation; working with banks and fintechs to deliver the next generation of products and experiences. In the last 12 months, we have supported our clients launch a savings marketplace, build a bank focused on helping small businesses, and define blockchain business models. We have also shaped the conversation on financial inclusion, open banking and fintech & bank partnerships.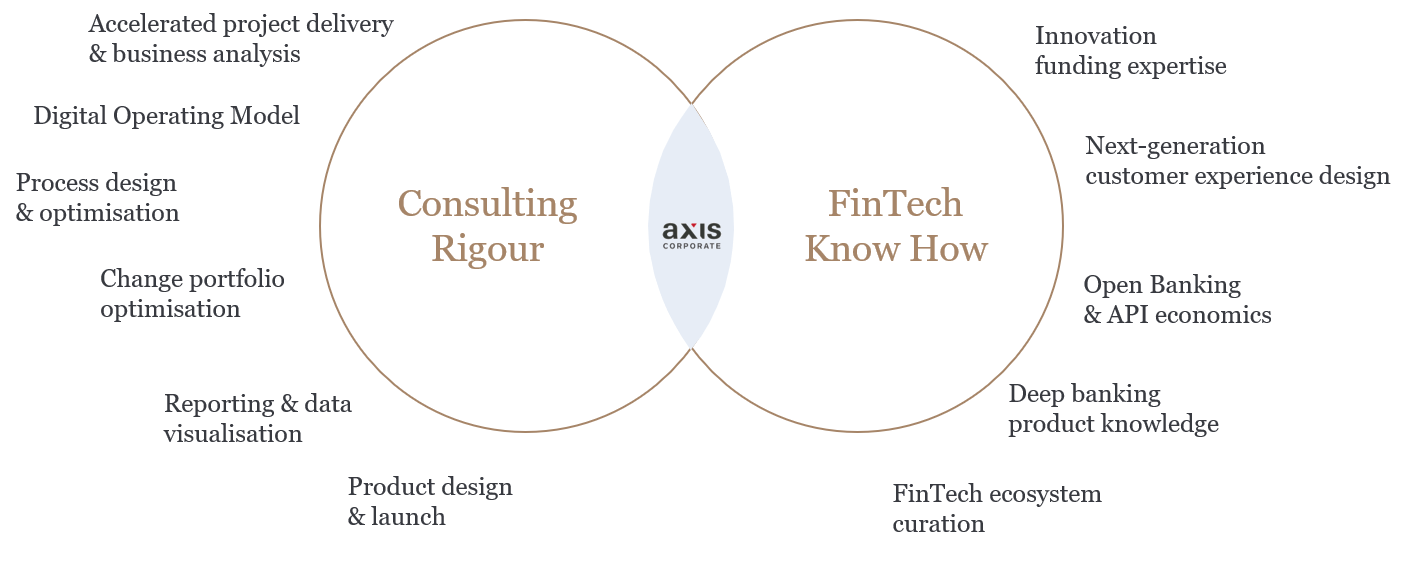 We know great teams need to be multi-disciplined; so, our consultants can come from a range of backgrounds. What unites us is that we are passionate about digital banking, innovation and are excited about delivering extraordinary results for our clients.
We are all proud to be part of a diverse, multinational advisory group – delivering value to clients through in hubs locating in Barcelona, Madrid, London and Boston. Our team of 150 talented professionals ensures we are nimble enough to stay ahead of tomorrow's challenges but able to operate at a global scale.
What we do
Establish a clear vision of the future

Exploit new revenue models

Differentiate with compelling products and experiences
We are relentlessly focused on our clients and their outcomes. Wherever possible we tie our fees to outcomes.
We are tenacious, straight talking and driven. We don't shy away from difficult conversations internally or with our clients.
We know we don't have all the answers. We work collaboratively with clients and their partners in the open, ensuring we all fail fast and learn quickly.
We believe the future of banking will be delivered by a powerful ecosystem of technology, products and experiences. We are deliberately vendor and solution agnostic.