FinTech and Banking: Collaboration for Disruption by Axis Corporate and EFMA explores the increasing prominence of FinTech firms and need for banks to adapt to a changing industry ecosystem.
This report draws on insights from senior members of European banks and FinTech firms, brought together by Axis Corporate and the European Financial Management Association (EFMA) to discuss points of interest, challenges and the alternative future models for the financial services industry. This report discusses:
The FinTech revolution underway in the Financial Services industry;
The dis-intermediation of traditional banking services as agile new players emerge;
Moving to a customer-centric view to re-think the 'customer experience';
The role of partnering and collaborating in forming an ecosystem;
The role that regulation and technology has to play in an increasingly digitized sector.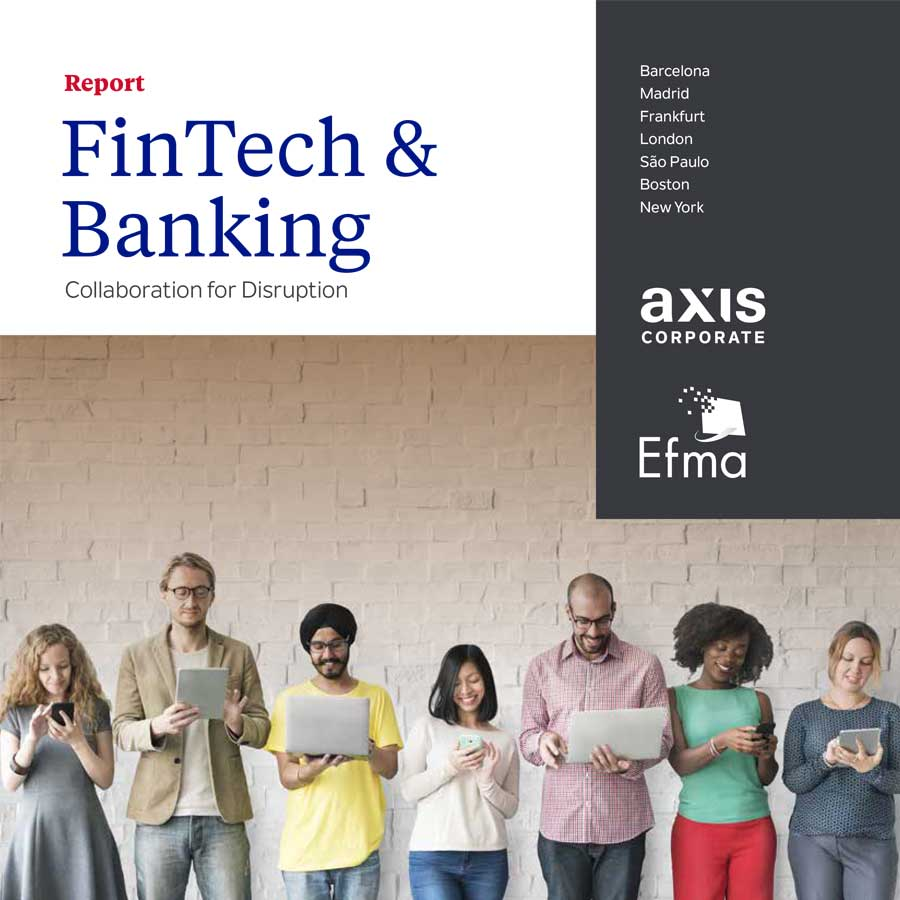 Download "Fintech and Banking Collobration ":
Axis Corporate and EFMA hosted a recent webinar that elaborated on the collaboration between banks and fintechs. Read the discussion summary here. If you are interested in discussing any of the insights or conclusions from the report, please do not hesitate to contact us