The Capability and Innovation fund represented £425m of public funding to shake up SME banking in the UK.
Now the dust has settled and the awards made, in our new report, we take a look at what it would mean if all the ambitious public commitments are met and where opportunities still lie to serve SMEs.
"Winners of the Capabilities and Innovation fund have committed to nearly 2,000,000 new SME Business Current Accounts. This equates to 35% of the total SME population"

Thomas Hall, Axis Corporate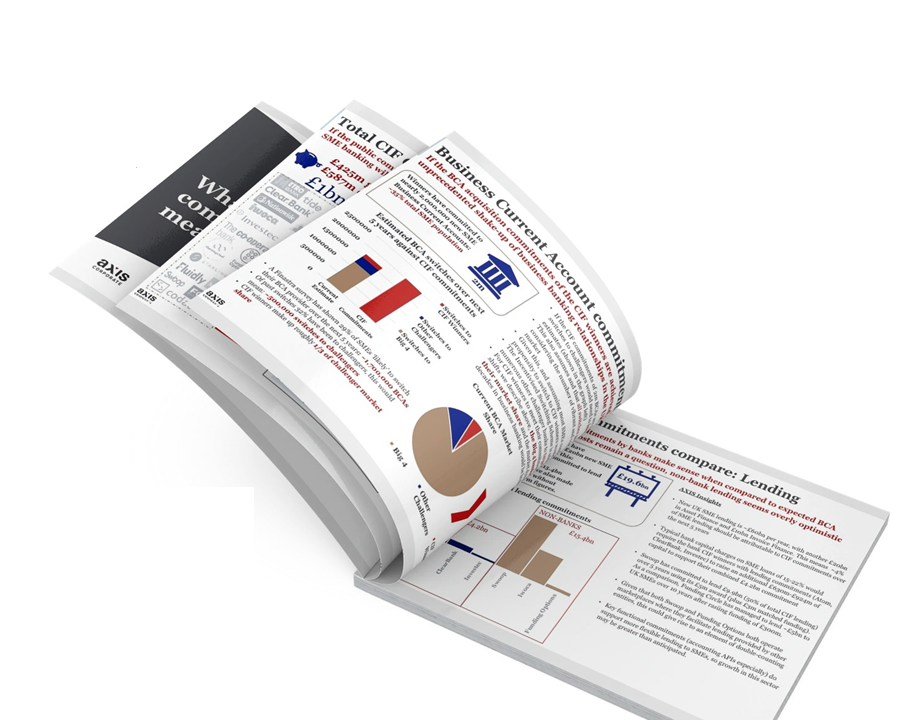 Download "A transformational moment for SME banking":
Notes to editors – or further information, please contact:
Siobhan Allen
Marketing manager
Axis Corporate
07714 462285
About Axis Corporate
Axis Corporate is an international management consulting firm dedicated to improving companies' business results. Employing 200 professionals across seven offices in the UK, Spain, Germany, the US and Brazil, it enhances enterprise performance from strategy to business model definition, through to operational impact. Founded in 2006, Axis Corporate helps clients to deliver value through regulation, transformation and innovation initiatives.
For more information, visit www.axiscorporate.com/uk