Fail fast and learn. Too many times projects that should never have started don't fail quickly and yet still fail to learn. We see a different path. Prioritising to select the right projects to deliver the critical outcomes. Setting up the projects for success to enable timely decisions. Capturing knowledge and reusing it to help future delivery. Here's how.
We work with clients to help deliver their business-critical initiatives. This can be where they lack the capability, capacity or need collaborative effort to secure the desired outcomes. The benefit of external objectivity, a willingness to challenge existing ways of thinking and working, and a relentless pursuit of success enables us to do this at pace but with assurance.
We mobilise quickly, often getting the basics in place before we even start with you. We aim to identify risks, close down assumptions and agree on a plan within the first two weeks. This will often mean revisiting the initial plan or scope, but with a more informed view and greater confidence. We believe that our clients should be better equipped for future projects after working with us – knowledge is transferred, teams are more highly skilled, tools are left in place to be reused.
Our approach enables clients to integrate consulting capability into their teams to inject the necessary pace and rigour into delivery. We combine agile principles with robust yet light governance. Yes to requirements, sprint objectives, burndown schedules and daily stand-ups. No to endless planathons, loose briefs, decision paralysis and lack of ownership.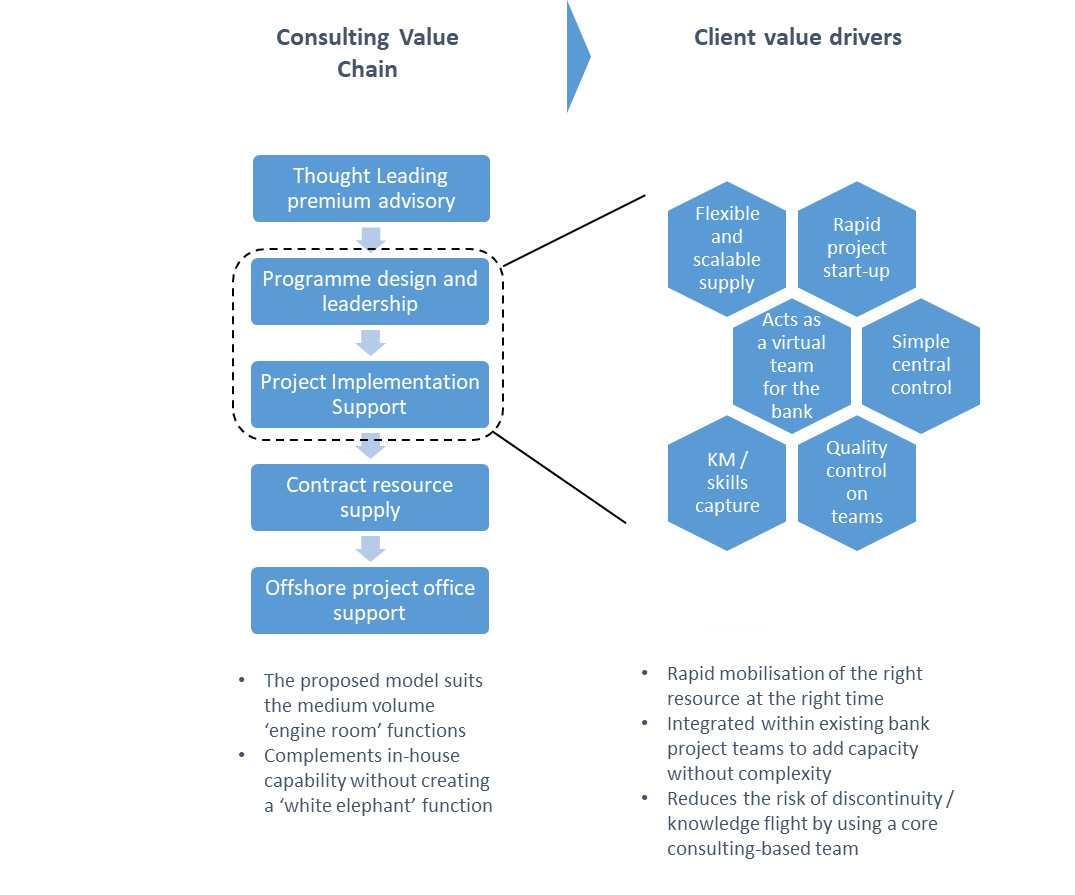 As part of the process we help clients answer key "directional" questions:
How can I convey confidence in my delivery dates?
Do I have to trade-off assurance for speed of delivery?
How can I upskill my teams to reduce my reliance on external resources over time?
Can I take the best of agile methods but still have a plan and delivery dates that we can work to?
How can I maintain oversight and ownership even when I have a consulting partner on board?