The idea that banks have to "manufacture" in order to "distribute" has been confined to 1990s. We help fintechs and forward-thinking incumbents build powerful ecosystems that allow them to serve a broader range of customer needs and deliver innovation with breakneck speed. Those who don't risk being left behind.
We work with clients to design technology and service ecosystems that helps them serve their customers' needs as well as enhance their delivery capability. We start by building a clear picture of current platform and partnerships. This is augmented with a "customer-led" view – analysing how existing partners contribute to serving customers and areas of unfulfilled potential and unexpected value.
Over a period of weeks, not months, our team work collaboratively with client procurement, legal, product and technology teams to identify priority partnership requirements aligned to customer value.
Operating iteratively and out in the open, we build alignment around a clear ecosystem delivery plan and bring our extensive fintech network to accelerate the selection and commercial process. We are deliberately vendor and solution agnostic (it's part of our manifesto) to ensure your success is prioritised.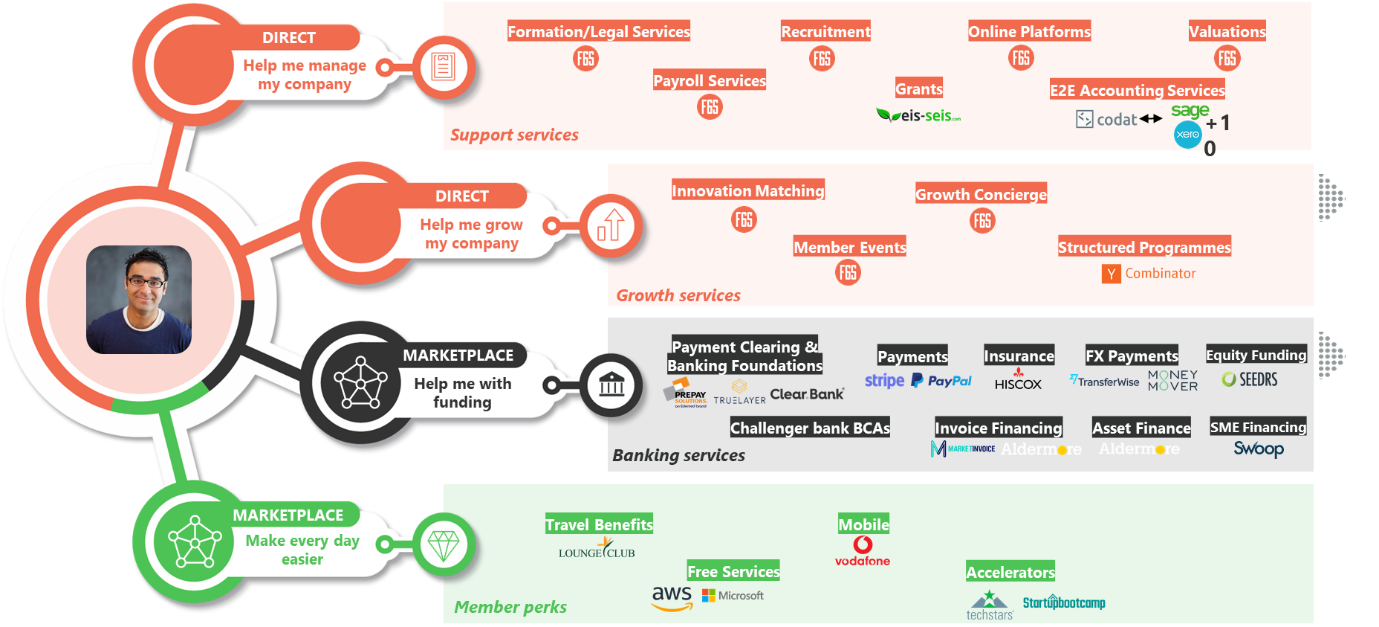 As part of the process we help clients answer key "directional" questions.
How do we use a broad ecosystem of fintech partners to accelerate change and reduce cost?
How do we trade-off solution coverage for requirement fit?
Can we use partners to serve broader or complimentary customer needs? How do we brand, communicate and agree?
What roles can APIs play? Can we commercialise some of our back-office capability?
Should we select small, nimble providers or proven global players?