While the role that agility has played in supporting banking and fintech leaders innovate, and deliver for customers is not disputed, how to successfully achieve it is a struggle for organisation of all shapes and sizes. Like all cultural change, agile is hard to implement and even harder to embed – more importantly – it can't be faked. In recent years incumbents have tried with varying degrees of success to deliver "agile at scale". We offer a different, more organic approach.
We start by working with HR, product and technology teams to identify and agree a "host" area to start your agile journey. Rather than prescriptive frameworks, we support your team by identifying useful practices, tools and techniques and help them build their own agile culture.
Over a period of weeks, not months, we help define and prove a repeatable way of working – sharing successes and opportunities to improve as we go. Our on-the-ground experience helps us identify an adoption plan as well as clarifying clear cultural, organisational and technology blockers. We work collaboratively to remove these and create a clear path for delivery.
Central to our delivery approach is to leave your business with the right tools, structures and mindset to continue your own agile journey.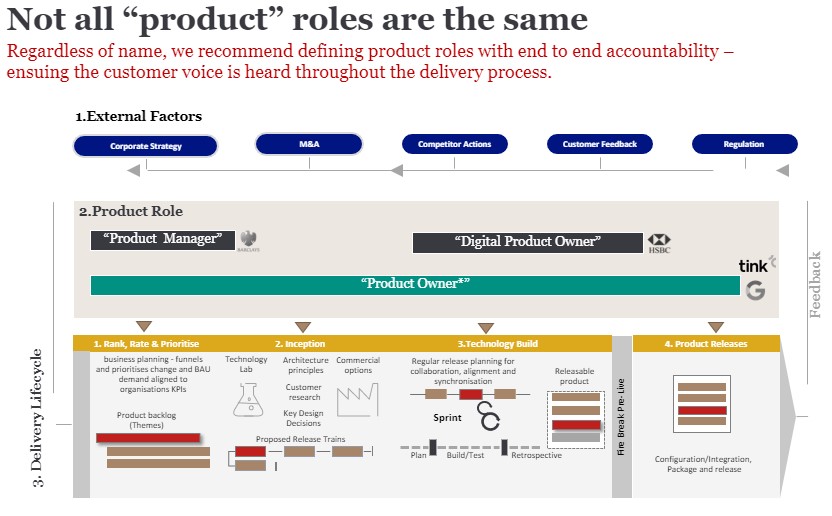 As part of the process we help clients answer key questions:
How can I shift our mindset shift from waterfall to agile delivery? How do I move from a "project" to "product" culture?
Where do I start? What areas will be most receptive and benefit most?
What digital tools and technologies can we utilise to complement our agile environment? How does DevOps play a role?
Does it matter what framework I use? How do I train / upskill my people?